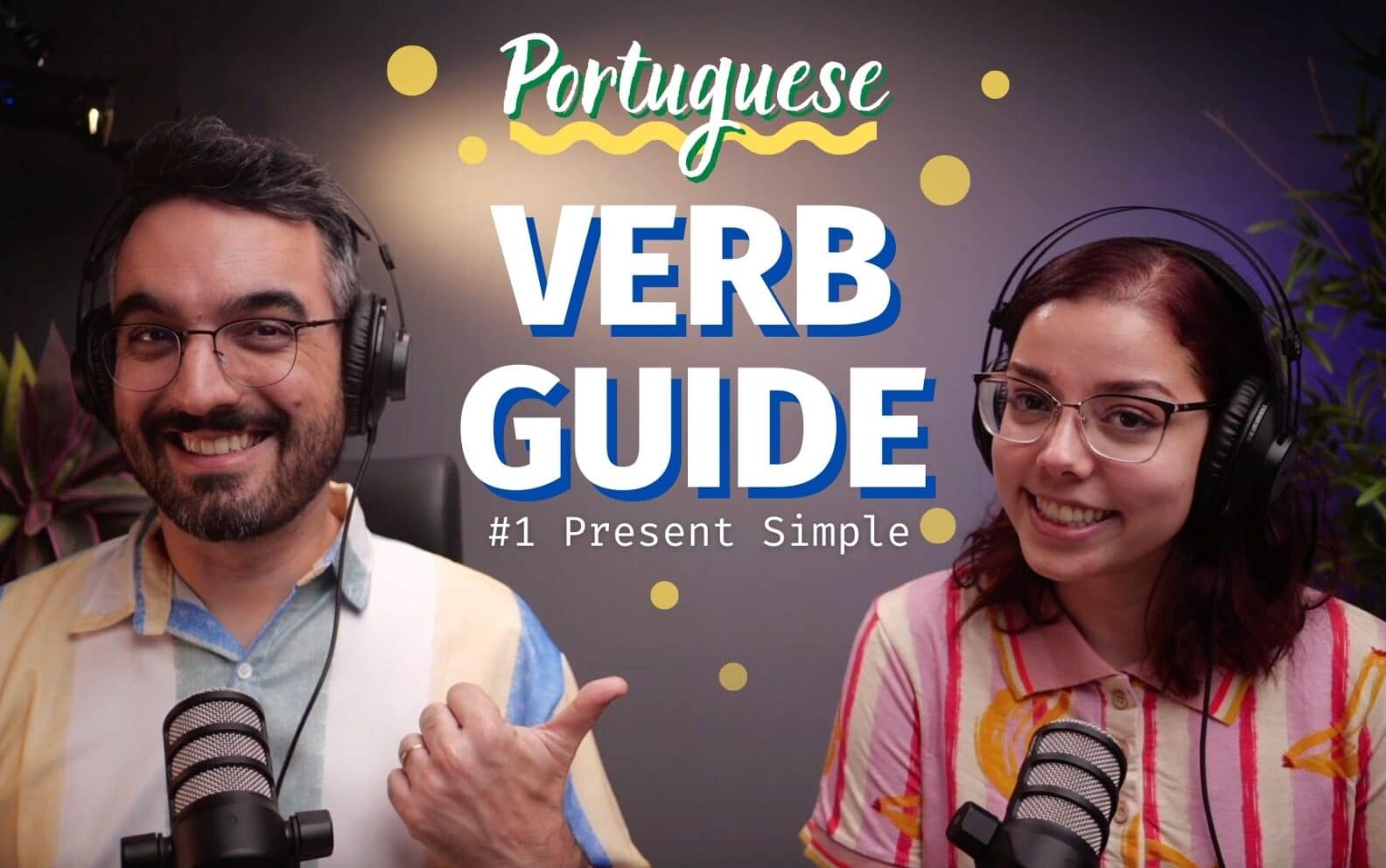 Portuguese Verb Guide #1: Present Simple
Verb conjugation is what makes Latin languages so unique! But for many, it can also be a bit scary.
In this podcast-style course, we teach you 100 basic Portuguese verbs with their conjugation in the Present Simple tense. It's perfect for true beginners who want to learn fast or in a simple way to get more confident when speaking.
You will also have fun with the teachers with some cultural curiosities that come up with real-life sample sentences!
Welcome to the Portuguese Verb Guide! ❤️????????
Curriculum
1 Section
10 Lessons
10 Quizzes
6h 45m Duration
Expand All
Your first 100 Portuguese verbs!
Ser, Estar + "AR" Regular Verbs

Quiz 1

Fazer, Querer, Ir + "AR" Regular Verbs

Quiz 2

Saber, Ter + "AR" & "ER" Regular Verbs

Quiz 3

Dar, Poder + "AR" & "ER" Regular Verbs

Quiz 4

Dizer, Dormir + "AR" & "ER" Regular Verbs

Quiz 5

Ler, Ouvir + "AR" & "ER" Regular Verbs

Quiz 6

Perder, Pedir + "AR", "ER" & "IR" Regular Verbs

Quiz 7

Trazer, Preferir + "AR", "ER" & "IR" Regular Verbs

Quiz 8

Ver, Rir, Sair + "AR" & "IR" Regular Verbs

Quiz 9

Sorrir, Vestir, Vir + "AR" Regular Verbs

Quiz 10
2023-11-28T15:55:42+00:00
Great course, I really enjoyed it! Thank you Milena and Henrique :)